If you've been through trauma, or difficult life experiences, you might struggle with feeling on edge, constantly thinking about the "what ifs", or feeling hopeless about things ever changing. Maybe in the place of sleep each night, you're running through the worst case scenarios of the next day. 
You want to be present. Not stuck in the past or the fears of the future. You want to trust people without constantly thinking about what could go wrong. But you don't fully understand what is happening for you, or why you can't seem to change.
Now you're here, wondering if I might be the right fit for you.
I'm glad you're here.
Here's how we can work together
In therapy with me, we'll work to make sense of what is happening for you, and also use mind-body tools to heal. We may practice mindfulness, or breathing techniques to help your body and mind find rest and peace more often.
If you are curious, and open to trying new things, I am committed to being open, to work at your pace and to be flexible, so you have space be free to explore and try new things without shame or judgement.
What it means to me to work anti-oppressively
We all bring different identities, relationships with power, and stories into the room, and they impact how we see each other, how we interpret what is happening, and how we move through our days. My job as a therapist is to acknowledge those identities, how power impacts our relationship,  be willing to challenge my own way of viewing the world and be open to feedback, so that you have space to share your experiences without judgement or assumptions.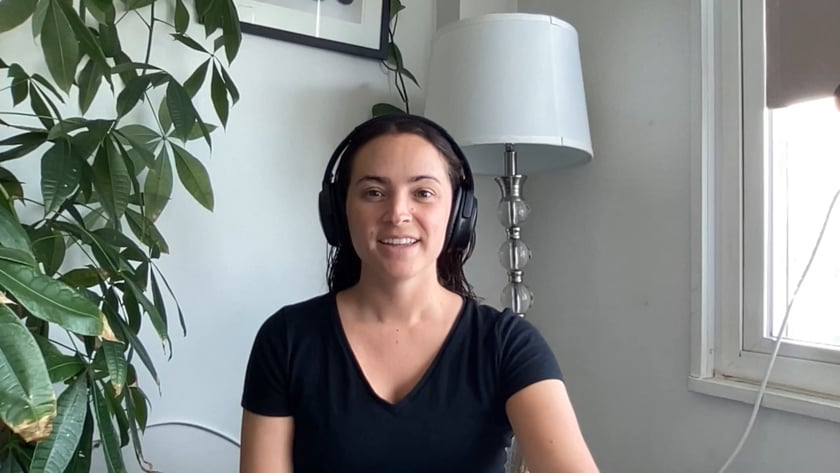 I am a Licensed Certified Social Worker (LCSW) which means I can practice therapy in the state of Massachusetts. I received my Master's Degree from Simmons University School of Social Work and work under the supervision of Jocelyn St.Cyr, LICSW. I have also received Certified Clinical Trauma Professional (CCTP) training.
I am comfortable working with the following approaches:
Mindfulness
Breathwork techniques
Acceptance and Commitment Therapy
As a staff member at Healing Well Counseling, I am committed to training in trauma and ongoing learning in anti-oppressive approaches as I work with people with marginalized identities.
I would love to meet you. If you're interested in working together, you can schedule a session now, below.
After you've scheduled your first session, someone from our office will reach out to confirm your details and answer any questions. If it's the right fit, they'll send over intake paperwork for you to complete before your first session.
Looking forward to connecting with you soon!
Start your healing now.
You don't even have to call us! Schedule a session through our online calendar.