A lot has happened for you, and just to get through your day, you've had to hide a lot from the world, and even from yourself.  Trauma you've been through is affecting you, and you're noticing now that it's spilling out into your friendships, work or school, and into your everyday moments.  You don't recognize yourself in the mirror, don't feel like yourself, aren't where you want to be in life, and there aren't many people - or any people - you truly trust to share what's going on for you. 
So now you're ready to heal, but you're not sure therapy will work for you. I love working with people who are willing to give therapy a try, are open to trying something new that could change things, but who at the same time, are not quite sure. Is that you? Starting therapy can be hard for many people. That experience of being both ready and not quite ready at the same time, is normal. In fact, that tension is often a great place to start.
Here's how we can work together
In therapy, we'll work together to find what helps and doesn't, for you. We'll draw on the courage and persistence you already have that helps you get through each day, and build the skills and the tools so you can find peace, stability, and a life beyond the trauma you've been through. At the same time, we'll work through all the things that get in the way: the fear of trusting anyone, including me, with what has happened in your life, and the doubt that you can truly heal.  I enjoy creating a safe space for you to feel heard, accepted, and valued with all sides and parts of your story.
What it means to me to work anti-oppressively
As a marginalized woman of color, I know what it's like to be discriminated against or to have to work harder with less. I acknowledge that everyone's experience in this world is different and that many of us have to navigate through oppression on top of trying to heal. That can make healing harder. I will invite conversations about your experiences into the room so that we are considering what life is truly like for you, as we build the skills and tools to heal together.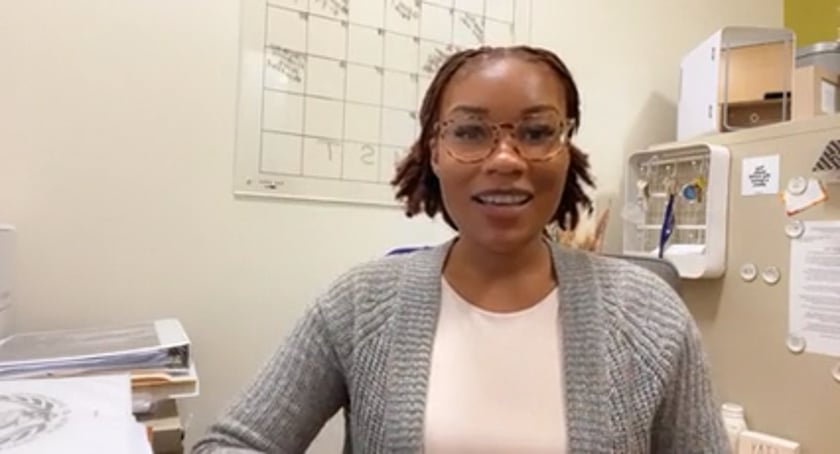 I am a Licensed Certified Social Worker (LCSW) which means I can practice therapy in the state of Massachusetts. I received my Master's Degree from Boston University and work under my supervisor, Jocelyn St.Cyr, LICSW.
I am comfortable working with the following approaches:
Trauma Therapy
Cognitive Behavioral Therapy
As a staff member at Healing Well Counseling, I am committed to training in trauma and ongoing learning in anti-oppressive approaches as I work with people with marginalized identities.
I would love to meet you. If you're interested in working together, you can schedule a session now, below.
After you've scheduled your intake session, someone from our office will connect with you to confirm your details and respond to any questions. If it's a good fit, they'll send you paperwork for you to complete before our first meeting.
Looking forward to connecting with you soon!
Start your healing now.
You don't even have to call us! Schedule a session through our online calendar.