You want to be authentically you, but there are things that get in the way. Either that's relational trauma from the past or present or the daily effects of marginalization (or a combination of both). Bad memories, overwhelming feelings, or how you are treated by others take a lot away from who you want to be.
What you most want is to be free, to live your best life and be the best version of you. Having a space to safely heal from these traumas and work through oppression is the first step toward living the life you want to life.
Are you ready to get started with healing?
I'd love to work with you.
Here's how we can work together
In therapy together, we can work to heal trauma, become more free of the things that hinder you, and work through how to navigate the complicated world we live in. I want for you to live a fulfilled life - one that isn't defined or dominated by trauma, but one where you feel supported, connected and free.
As a therapist, I am gentle and affirming of who you are. I try to create the kind of space where you feel heard and comfortable in our sessions so that you can fully be yourself.   I work from a "client-centered" approach - which means that I understand therapy works best when it's tailored to you and what you need. I regularly seek feedback on how therapy can work better for you.
If you're ready to start therapy, I'm ready to start with you. 
What it means to me to work anti-oppressively
I try to be as aware as possible of the way both my and your identities impact our work together as well as our lives as a whole. As a queer, disabled, neurodivergent therapist, I come with an understanding that some things that we have been told are "our fault" our whole lives are actually due to oppression and the trauma that comes from it. I'll never shame or blame you for the choices you make living under these systems. I'll approach our work with the perspective that most people are doing the best they can under oppressive systems, and hope to foster a space where we can process that, and find ways for you to live authentically and be fulfilled.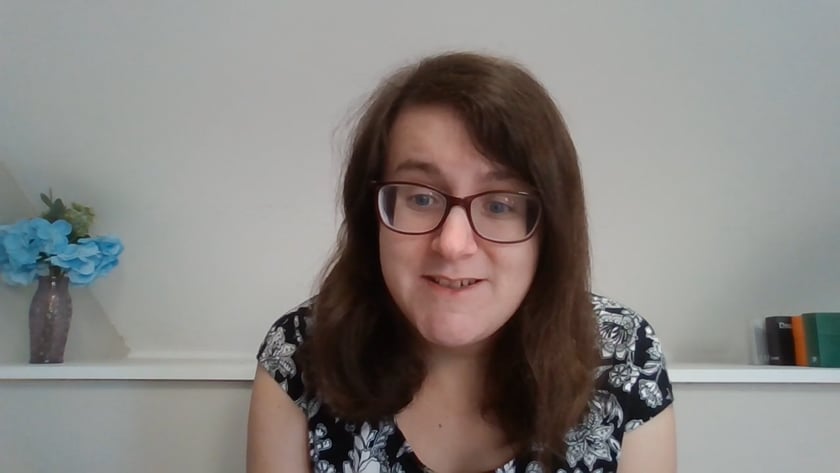 I am a Licensed Certified Social Worker (LCSW) which gives me the license to practice therapy in the state of Massachusetts. I received my Master's Degree from the University of South Carolina and work under my supervisor, Jocelyn St.Cyr, LICSW.
I am comfortable working with the following approaches:
Narrative Therapy
Mindfulness techniques
DBT techniques
Neurodiversity-Affirming therapy
I feel comfortable working with the following populations and communities:
Trauma survivors
People with autism
Neurodivergent people
LGBTQIA+ people including Trans, Non-binary, Queer and Gender-fluid folks
People of color
People with disabilities
People living with chronic pain
As a staff member at Healing Well Counseling, I am committed to training in trauma and ongoing learning in anti-oppressive approaches as I work with people with marginalized identities.
I would love to meet you. If you're interested in working together, you can schedule a session now, below.
After you've scheduled your intake session, someone from our office will connect with you to confirm your details and respond to any questions. If it's a good fit, they'll send you paperwork for you to complete before our first meeting.
Looking forward to connecting with you soon!
Start your healing now.
You don't even have to call us! Schedule a session through our online calendar.