Are you someone who often feels stuck, empty, or lost because of things that have or are happening in your life?  Do you find that at night, the wheels keep turning over and over about the events of the day? Maybe you feel confused about why you feel the way you do, or about who you really are. Living through trauma or dealing on daily basis with oppressive systems, can leave us spinning, feeling confused, down, and alone.
But you want more from life. 
You want to better understand yourself, and what's going on, so you can take steps forward in positive ways.  You want to learn how to be your most authentic self, so you can fully embrace your identity and your truth. You want to feel connected. Both to yourself, and to the people and world around you. 
If that's what you're looking for from life, therapy can help. 
Here's how we can work together
I love working with folks who are ready to do the difficult, courageous work of therapy. Together we'll make sense of what happened in the past and what is going on in the present, that gets in the way of who you want to be.  We'll work to break free from the patterns that keep you stuck. We'll name the larger systems that get in the way. We'll find those connections, both to yourself and others, that encourage you to be your truest self.
To be honest, showing up to therapy is not easy! If you're here, I deeply admire your desire to learn about yourself and grow. 
Beyond folks who are brave enough to show up and work on those things, I especially love working with queer folks who are wanting to understand how personal trauma and larger systems intersect to make it hard to move and live freely in the world. If that's you, I would love to work together. We can look at trauma and systems, and… how to grow and take steps forward.
What it means to me to work anti-oppressively
As a queer, white clinician, it is important in my practice to acknowledge power dynamics and systemic injustices in order to continually center my work around anti-oppressive practices. Your identities (and my own) will be taken into account in our work together; I aim to provide holistic care that considers the all of who you are. I know that everyone experiences the world differently and that navigating oppressive systems is a big part of that. I welcome constructive criticism/feedback! I'm always learning and unlearning.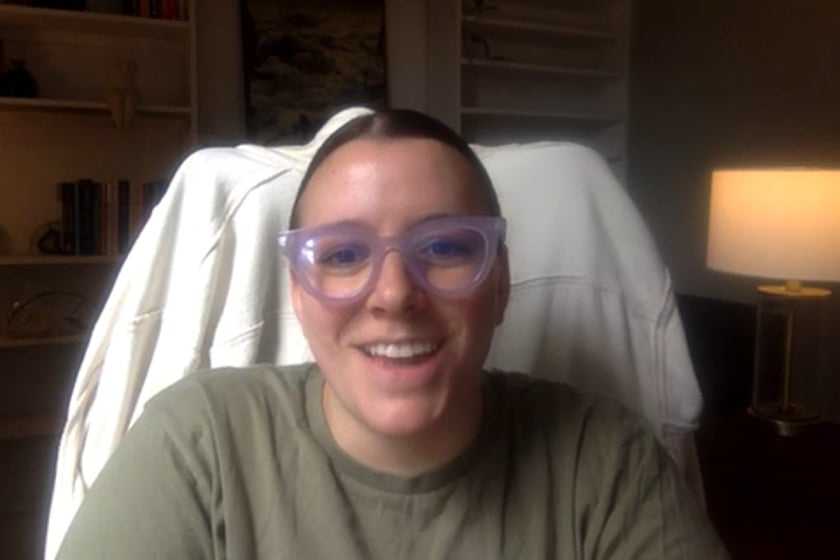 I am a Licensed Certified Social Worker (LCSW) which gives me the license to practice therapy in the state of Massachusetts. I received my Master's Degree from Boston College School of Social Work and work under the supervision of Jocelyn St.Cyr, LICSW.
I feel comfortable working with the following approaches and communities:
Attachment-based therapy
Somatic approaches
Activists/Movement workers
LGBTQIA+ folks
Neurodivergent folks
As a staff member at Healing Well Counseling, I am committed to training in trauma and ongoing learning in anti-oppressive approaches as I work with people with marginalized identities.
I would love to meet you. If you're interested in working together, you can schedule a session now, below.
After you've scheduled your first session, someone from our office will reach out to confirm your details and answer any questions. If it's the right fit, they'll send over intake paperwork for you to complete before your first session.
Looking forward to connecting with you soon!
Start your healing now.
You don't even have to call us! Schedule a session through our online calendar.